Look Effortless on Your Wedding Day
---
Fox + Ivory is a Chicago based boutique wedding brand of talented photographers, filmmakers and artists. The Fox + Ivory approach combines documentary, editorial and candid photography to create modern, timeless and memorable images on wedding days.
Real Chicago Weddings
We've photographed and filmed some incredible weddings over the years. Here's just a sample of what you can expect from us. If you love what you see, please contact us and schedule a call with our studio manager!
Wedding Films
The films we create for our couples are a great way to experience your wedding day from another perspective. Our films are fun, romantic and NOT cheesy! We want your films to be rewatchable so you can enjoy them for years to come!
---
It's Not a Photoshoot, It's a Wedding
Have you ever been in a wedding only to take photos for hours on end? You're posed for 20 minutes only to take one photo? We're better than that and have an authentic approach to weddings that won't leave you exhausted!
---
Engagement Sessions
Do you want to remember your wedding or do you want to FEEL it?
With our offering of photography, film and photobooth you'll feel your wedding each and every time you look at your photos and film.
Our photographers are experts at telling stories of your wedding day and will make sure your wedding does NOT feel like a photoshoot!
We've created the most incredible bundle which includes photo + video to make sure you don't have to worry about time running out on your wedding day!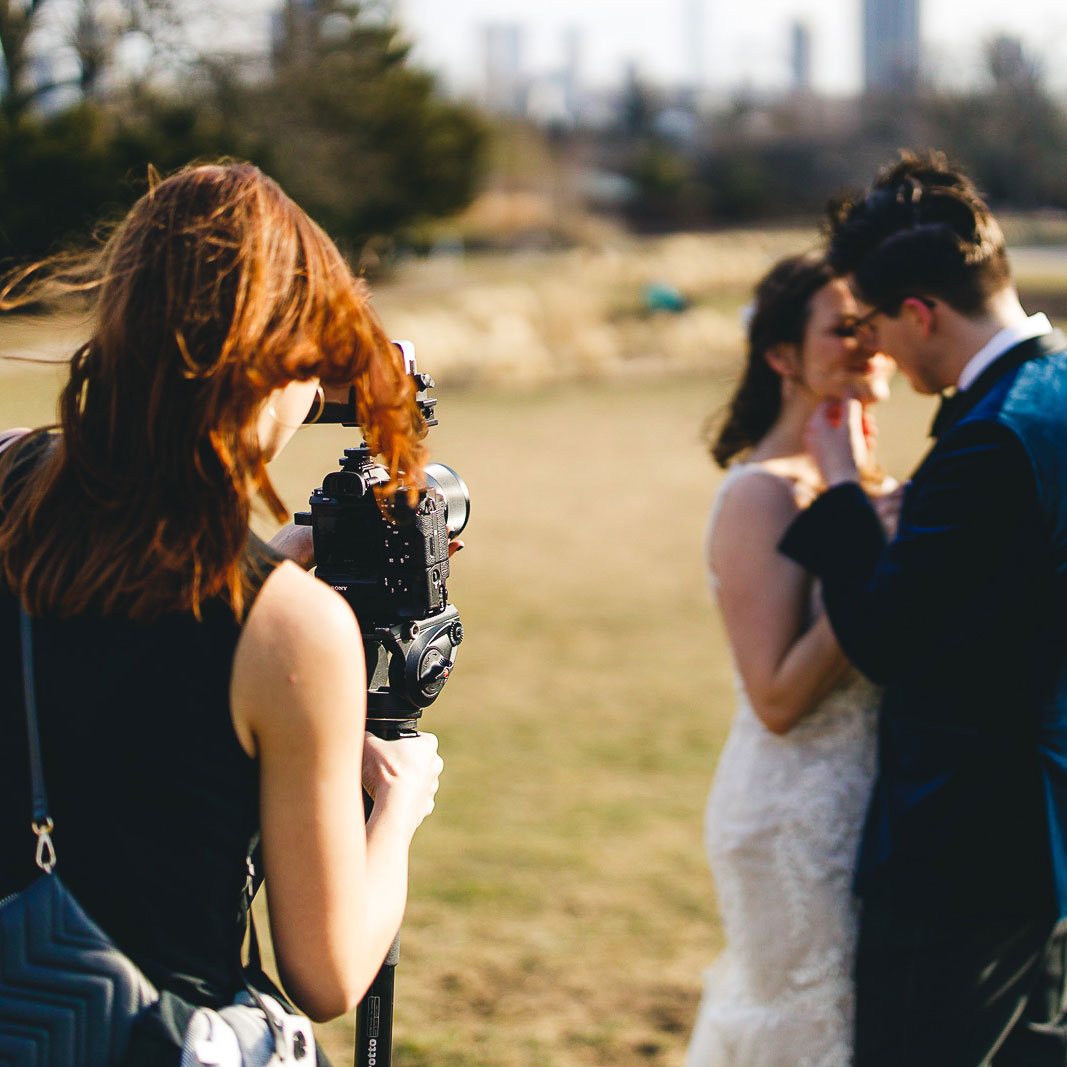 Experience your wedding day from a different view. We create unique, emotional and compelling wedding films which are not boring, cheesy or cookie cutter!
We're Here to Help!
We know how difficult it can be to hire the right photo and video team for your wedding. We've made everything as simple as possible. Our job is to not only document your wedding day but also to make your wedding day stress free.
Useful Wedding Tips
We've photographed many, many weddings and we've learned a thing or two over the years. Wanting to pass on some of that awesome knowledge, we've put together some incredibly useful wedding tips. Hope you find them useful!
---
---
What Couples Are Saying
Checkout our awesome reviews!
"Absolutely Amazing! Not only were the photos and videos beautiful and amazing, but the team and customer service was top notch! Niki was so helpful and on top of logistics & communication, and went above and beyond in answering our questions. We had a blast with Peter for our engagement shoot, and a great time with the rest of the team on our wedding day. The team listened to what we wanted and delivered that and more. We highly recommend Fox & Ivory!"
Meghan P
Chicago, IL
"We had the best experience with Fox + Ivory! Niki was so easy to work with, and when COVID hit, she was extremely helpful in changing our original plans. We took advantage of the mini packages offered because of COVID, and we were excited to still be able to use them on our "mini" big day! Our photographers, Jason and Mike, were easy to work with and very flexible all day. My cat decided to crash our "getting ready" photos and Jason was all for getting a little shoot with him! Our photos are better than we could have ever expected and we have already gotten so many compliments. Carly was our videographer and was very professional and easy to work with. We ended up wanting more time with her and she was more than happy to stay for two more hours. Overall, an amazing company to work with and highly recommend! Thank you Niki and the team for making our wedding so special!"
Kailey K
Lake Forest, IL
"Working with Fox + Ivory was an actual dream come true. I had never heard of them before and got their information through The Knot. I looked at all their portfolios and literally all of their work are pieces of art. My fiance and I ultimately chose Nisa to be our photographer for both our wedding and our engagement shoot and we booked her as soon as we had a date picked out. The engagement shoot was a blast and her work is INCREDIBLE making us even more excited for our wedding day. We got married on Labor Day Weekend 2020 in the middle of COVID. Our wedding was not what we originally planned, and we have yet to get the final pictures back, but Nisa and Jay captured it beautifully. We truly cannot wait to see all of them! On top of their sheer talent, Nisa and Jay are so so fun to work with! We had a big crew with a lot of rambunctious men and they wrangled them in with ease! I truly cannot say enough good things about them and if I try, it would be an injustice to them. I will be recommending Fox + Ivory to EVERYONE I know for the rest of time! P.S. Niki, their Client and Team Coordinator, is an absolute gem! She was responsive, professional, and answered my over-abundant questions easily! Overall the experience we had with Fox + Ivory was amazing from beginning to end! You cannot go wrong by choosing them to capture your engagement and weddings!"
Alison M
Chicago, IL
---