Shopping for a wedding photographer can be a daunting task for newly-engaged couples, especially if you are starting off from scratch & going into this search with no recommendations from others. We're here to help!
Chicago is the 2nd most expensive city when it comes to weddings!
Shopping Based On Price = Bad
We know this is the default way to shop for a wedding photographer. You set a budget and try to find a photographer which fits that budget. STOP! This is the reason why so many couples hate their wedding photos! Yes, there is a stigma that wedding photographers suck – and it's because a lot of people shop based on price alone.
When comparing wedding photography quotes, going with the cheapest option might be tempting but also very DANGEROUS! Here's what can go wrong when shopping on price alone….
HIDDEN COSTS
Quite often, a large photography chain will make the sticker price incredibly low to reel customers in – but then, require them to spend way more money after the wedding on digitals, prints & albums. Without spending all this extra money, you may never see your photos.
Fox + Ivory doesn't require any sort of minimum spending after the wedding!!
QUALITY ISSUES
If these prices are that low, you're probably not getting a professional photographer, with professional equipment. What you're really paying for is sub par talent, with sub par gear, resulting in sub par photos. You will not be happy with the results!
OUTSOURCED EDITING
Another way photographers save money is by outsourcing their editing. Often times to 3rd world countries for pennies on the dollar. This can often lead to your wedding gallery having an inconsistent look from what the photographer originally showed you as their portfolio.
BUSINESS DISRUPTION
If these photographers or chains are doing work for so little money – they have underestimated the cost of doing business and may not be around by the time your wedding rolls around.
What To Look For Beyond Price
To make sure that your wedding is as successful as possible it's important to find a wedding photographer that can provide real value for the money you're spending. We'd like to help you understand what it takes to find the perfect match for your Chicago wedding photographer & videographer!
LOOK STYLE
It's time to hit up places like Instagram or Partyslate! Checkout our profile! Looking up hashtags like #chicagoweddingphotographer or search for "Chicago wedding photographer" to get your inspo juices flowing!
Your first goal is to figure out the type of wedding photography you are going for! Do you like photos with colors that look "light and airy", perhaps "dark and moody" or (what Fox + Ivory considers ourselves) "organic and bright"?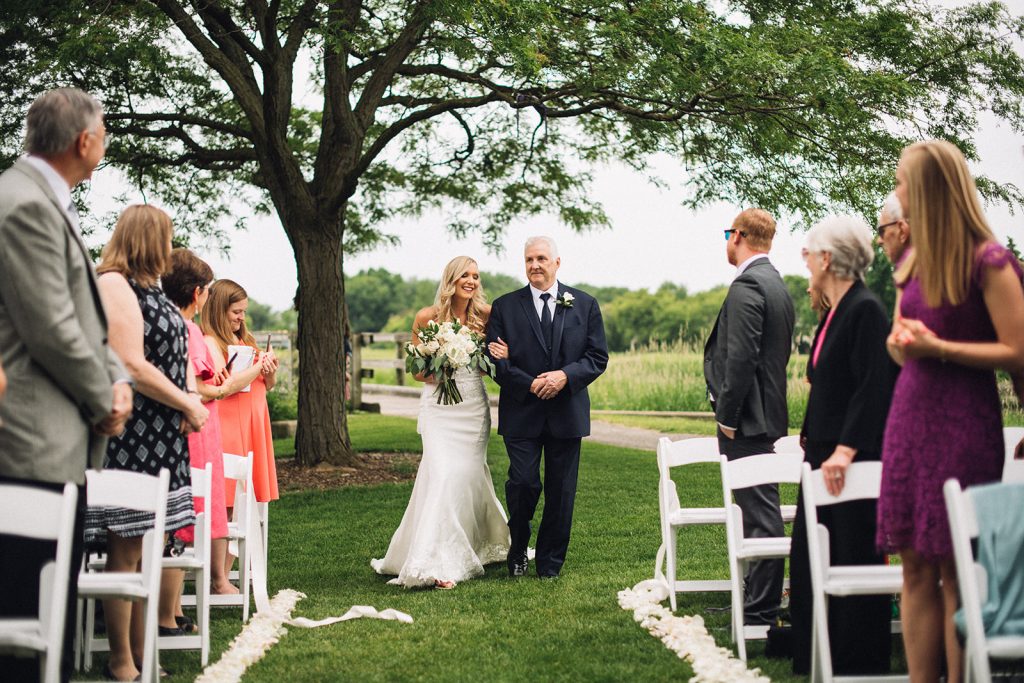 PHOTOGRAPHY STYLE
Are you leaning towards a photographer that captures the style of traditional poses? One that is strictly photojournalistic? Or blend of both? There are also fine art wedding photographers (expect to pay buku bucks for those)!
We consider ourselves 80% documentation and 20% direction when needed (portraits, family photos, ect). This works extremely well for all our couples and we deliver a very well rounded gallery. Check out our portfolio and you'll see an awesome mix of photos!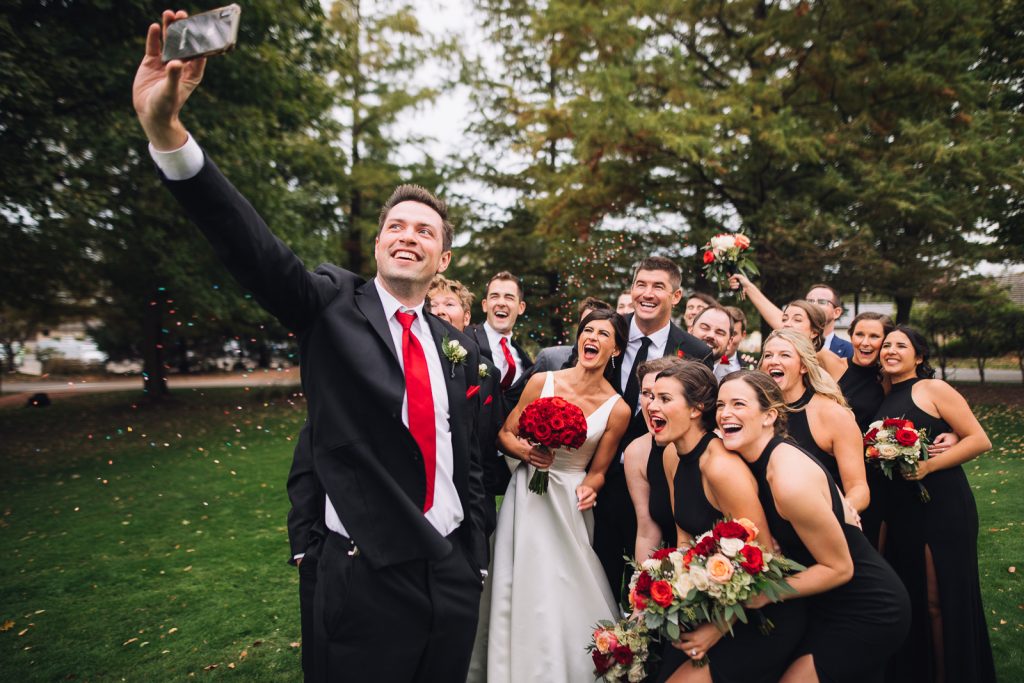 BUSINESS APPROACH
Read reviews – that can tell you a lot about the overall experience you will have. Look for websites that are easy to navigate, have their pricing available and have fast response times when you first inquire! As you start to communicate with them, see what kind of personality comes across in the emails, phone calls or Zoom meetings. You might be in contact with your actual photographer or you might be talking to an admin at the company, either way, it is someone you will be in touch with throughout the planning process so you want to feel at ease knowing that they are eager to help you!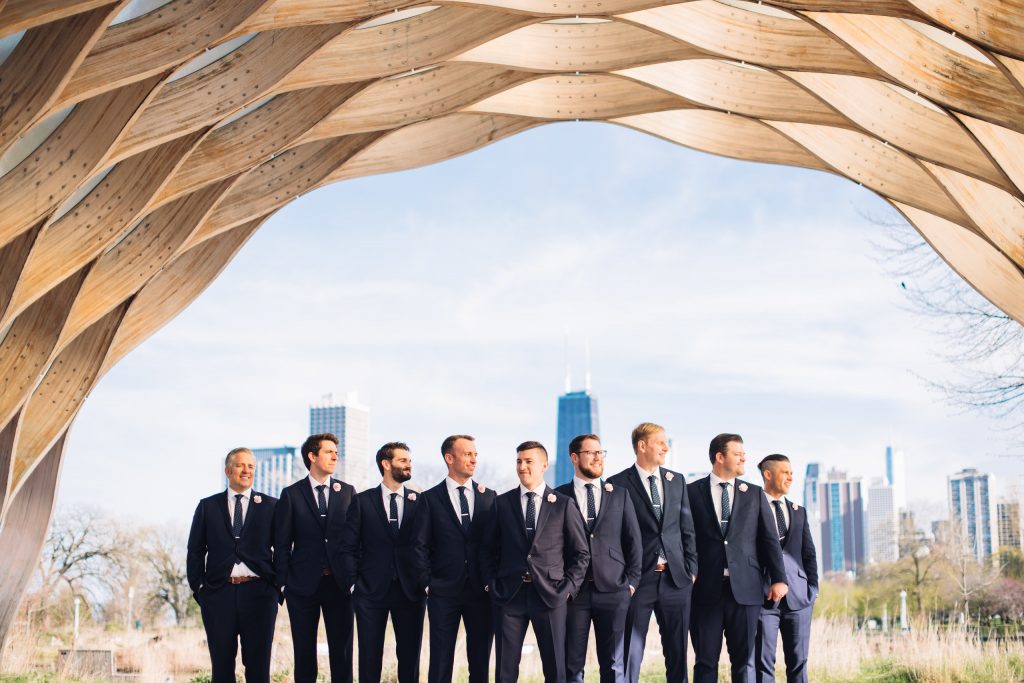 We understand that this process is difficult and we're here to make it easier. We know that if you shop beyond just price, you won't be sorry with the results.
If you found this article helpful, don't hesitate to reach out to our wedding expert Niki! She'll help you get booked in with Fox + Ivory and will be here all the way up to your wedding day and beyond.