Real talk…
I want you to picture this in your mind – it's 1 month after the wedding, you get your photos delivered to you through an online gallery, you sit down with your spouse in front of your laptop and look through the photos – reliving your day together with a huge smile on both of your faces (maybe even a few happy tears).
You copy and paste the gallery link into a text and start sharing with your friends & family (you send a few emails out as well). AH! Everyone is loving the photos & posting them on social media – you are getting tagged left and right.
Weeks go by, you download the photos onto your computer (or an external drive) and they are tucked away for safe-keeping. You find yourself clicking on the gallery link to scroll through every so often.
You go into your Facebook "Wedding Day" album that you created and look through that as well. Oh, it's fun to re-read all the comments people left under each picture.
THEN you realize something, you sat down with your spouse only that ONE time, when the photos first got delivered, to enjoy them together. All the other times you looked through your wedding photos, you did it on your phone, alone, on a lunch break or sitting in a waiting room – anytime you can sneak in a moment.
Hm, that doesn't feel right. "Why haven't we looked through the photos together again?" you ask yourself.
Now picture this…
You ordered a professional wedding album shortly after getting your photo gallery delivered. You come home to find the album box at your door step and you and your spouse rush inside to open the box together.
GASP! It's beautiful!

Smooth leather finish on the outside, or maybe a soft linen – either way, it feels nice to the touch and looks great! OH – it kind of smells good too!
You both flip through and admire how thick the pages feel, you guys love how bright the photo colors look on the paper. How lovely, look at that, you have have now sat down as a couple at least TWICE to share those memories together.
The huge smiles are back and happy tears again too!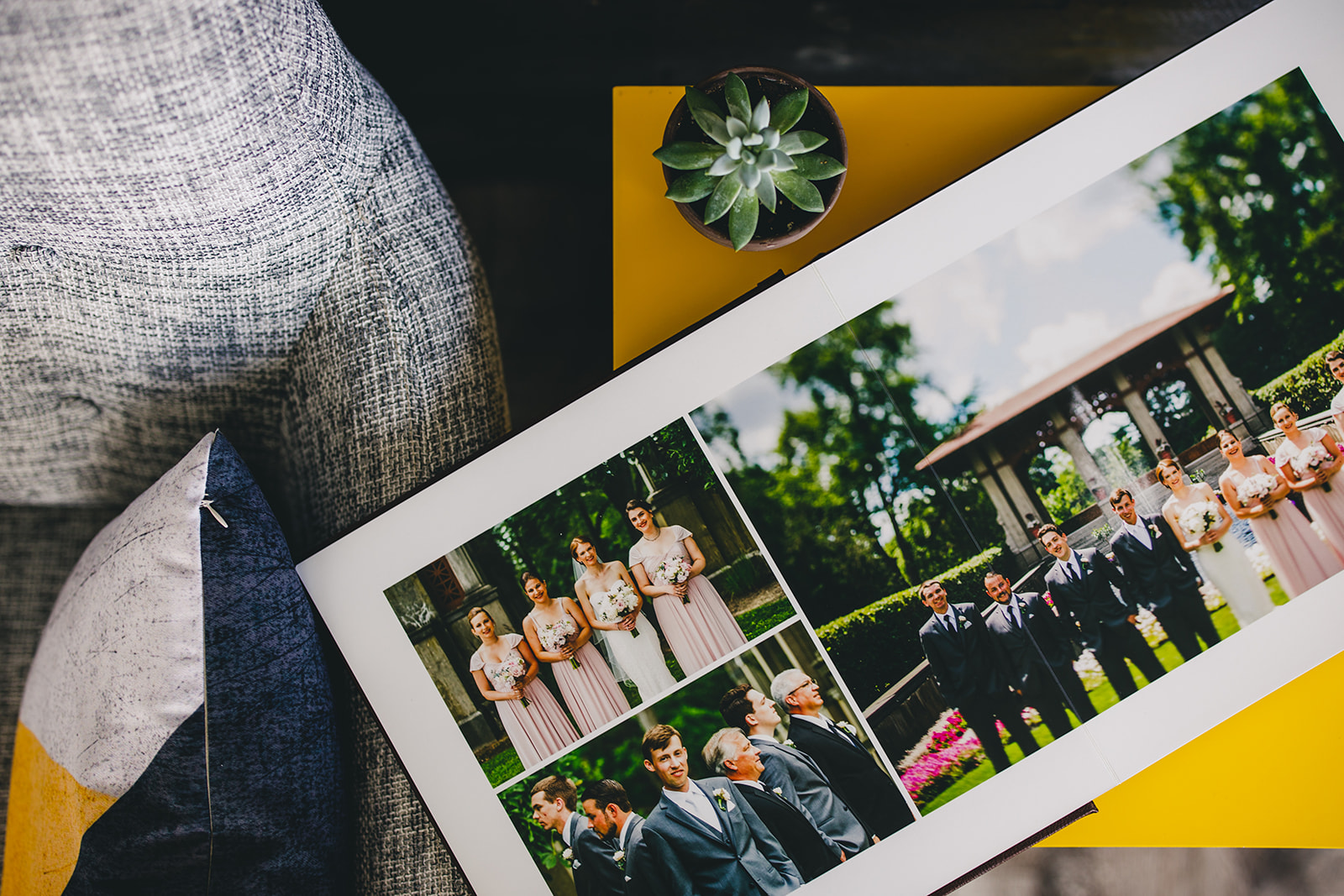 You place this beautiful album on your coffee table and a few days go by – Sunday morning rolls around and you and your spouse are sitting on the couch drinking your morning coffee. The album catches your eye – guess what happens next?  You open up the album and find yourselves checking out the photos together until you both finish your coffee!
You are both smiling again – what a way to start your day!
Away goes the album, but it comes back out often – your friends can't wait to get their hands on it, your parents, your grandparents! You love celebrating every wedding anniversary by flipping through this album – such a beautiful heirloom to enjoy with all those closest to you.
Speaking of heirloom…
Think about that warm feeling you get when you have looked through old photo prints from your grandparents and your parents. These are incredibly priceless and will be something that will keep getting passed down to each generation. You want your children and your grandchildren to have those same warm feelings with your photos and albums. It's such a precious gift that keeps on giving.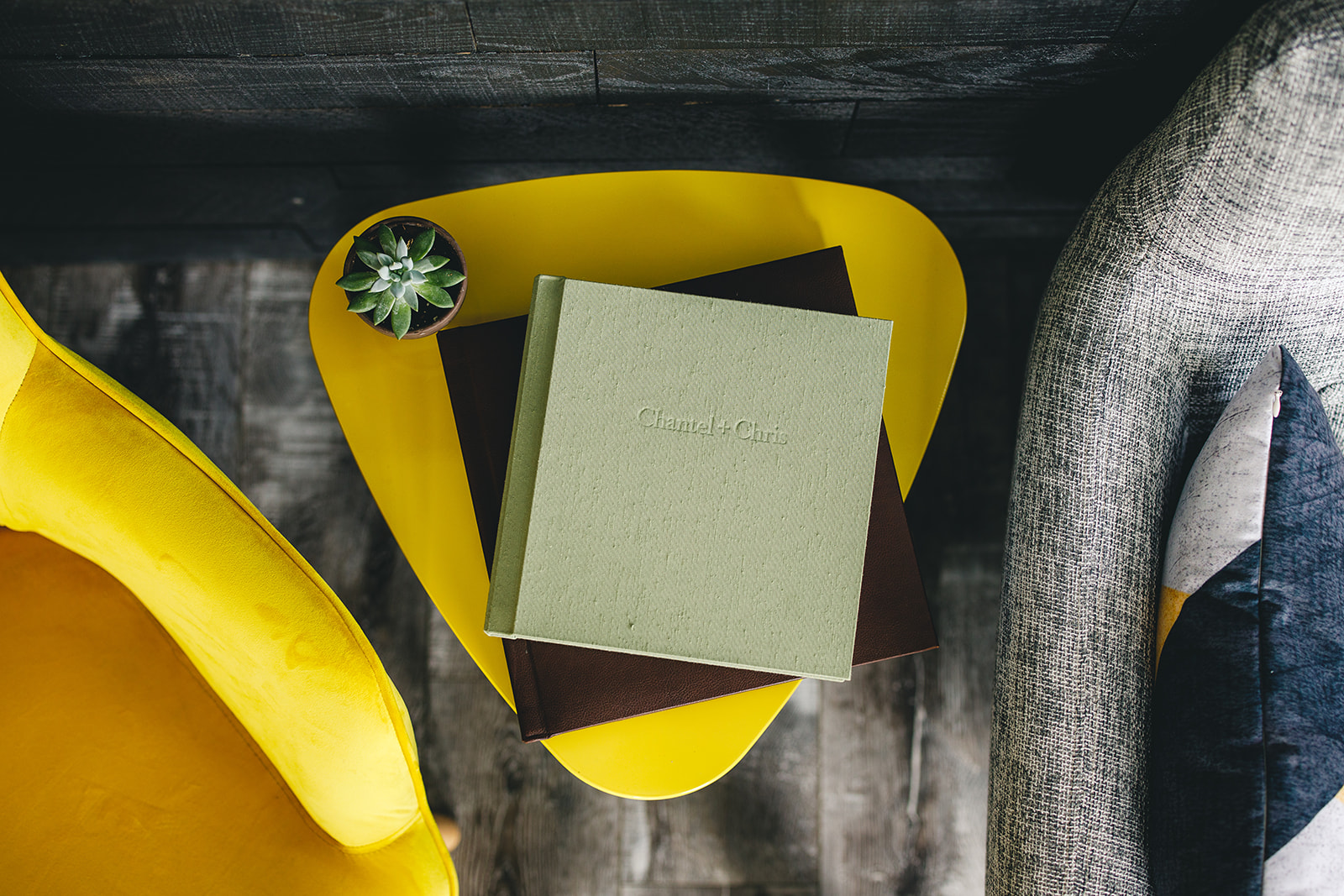 If you ask us, there is something powerful about a professionally printed wedding album.
You spent so much time planning & so much money on your photos – it would be a shame to let the photos sit in a folder on your computer. It would be such a travesty to only experience the photos, the same way you experience all your other millions of random photos on Facebook. Don't let that happen.
Get away from the screens – feel the rush of emotion as you flip through those photo album pages!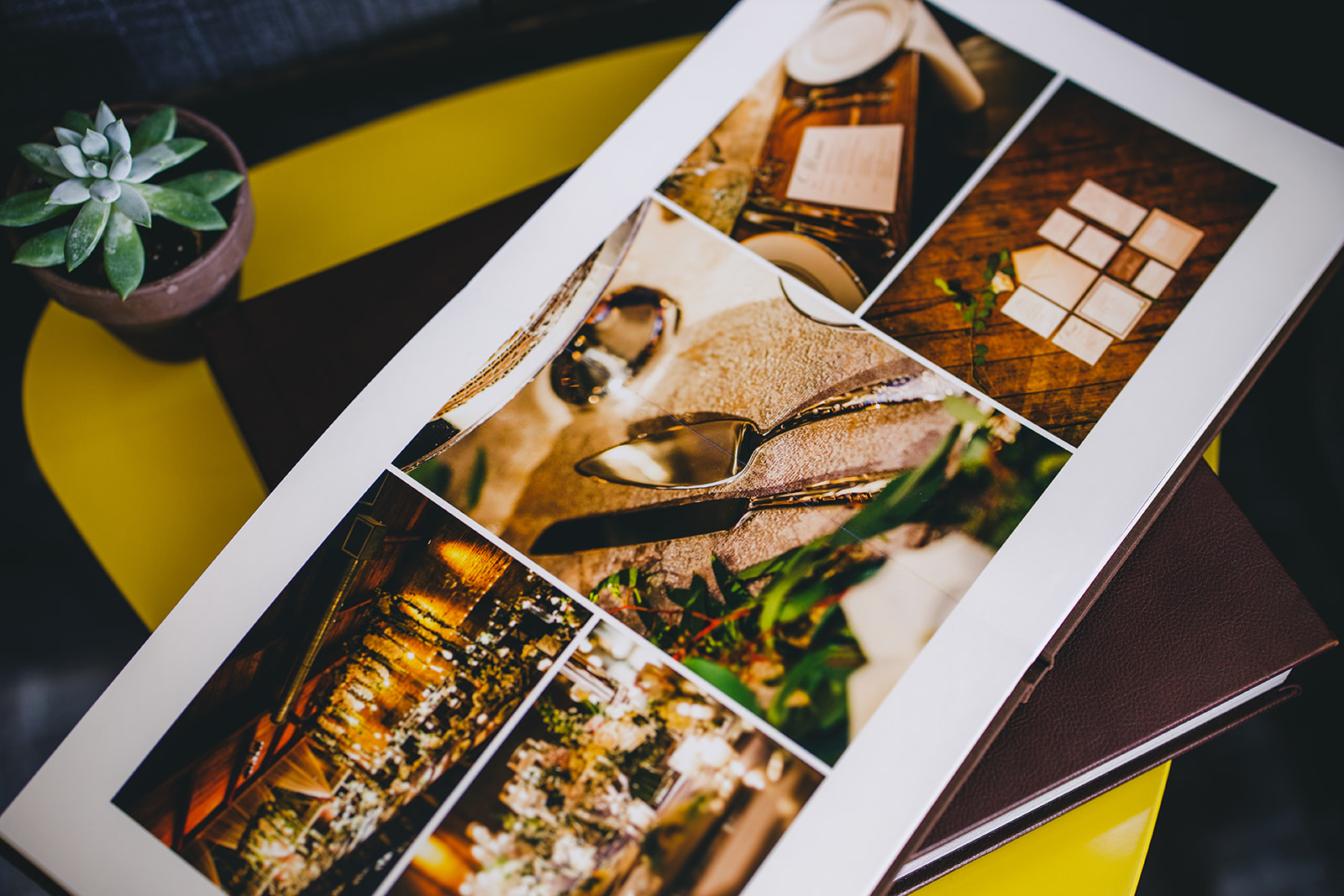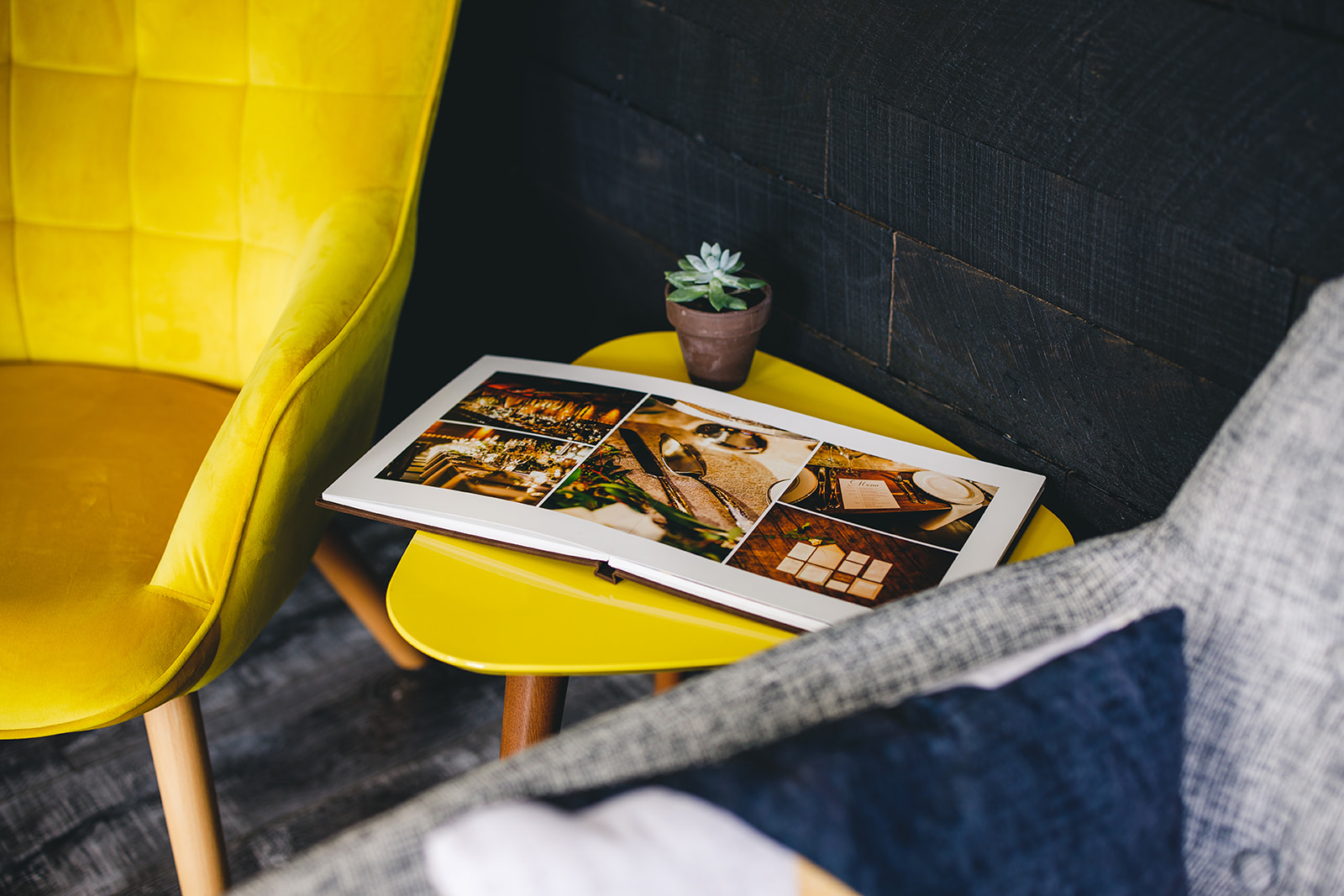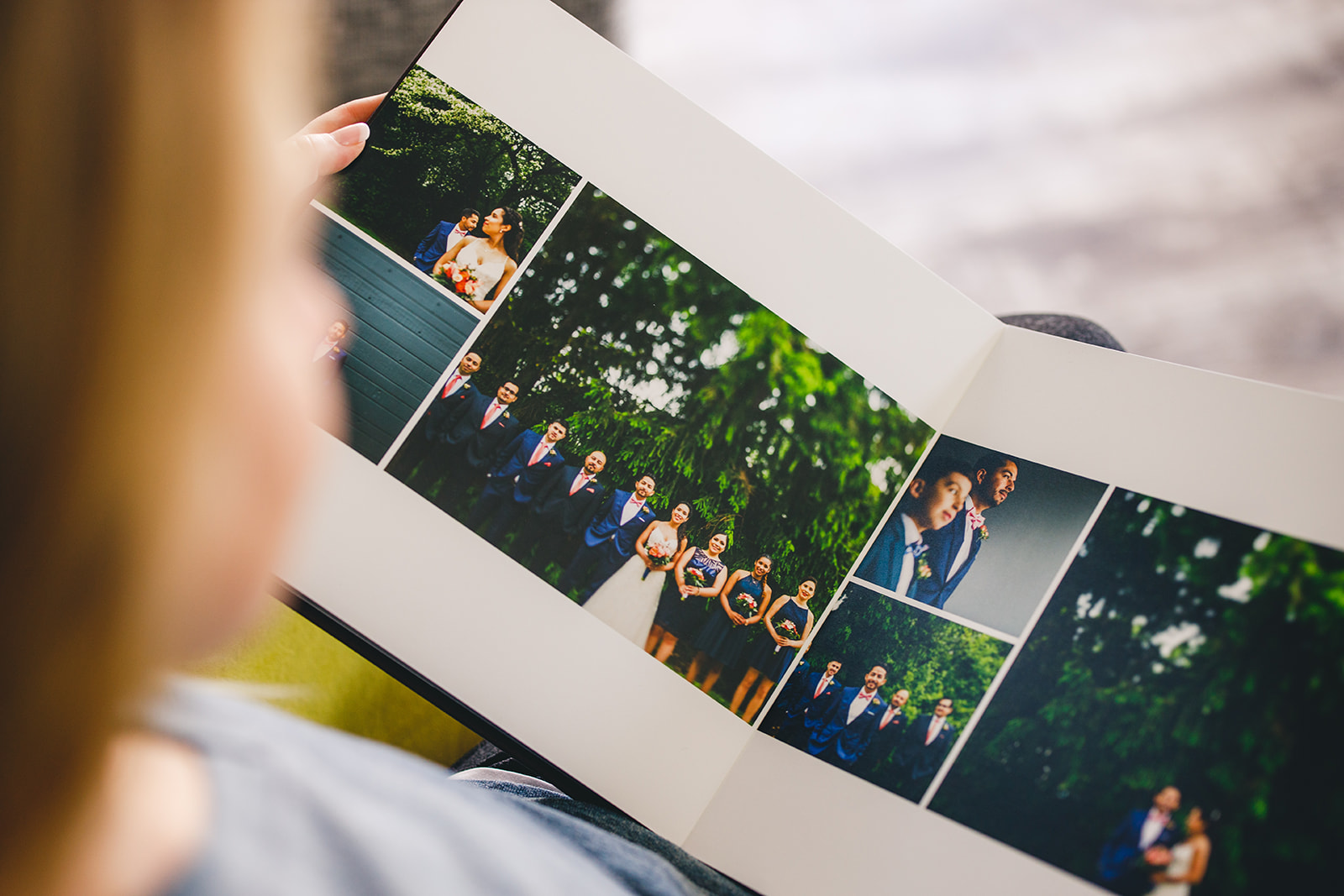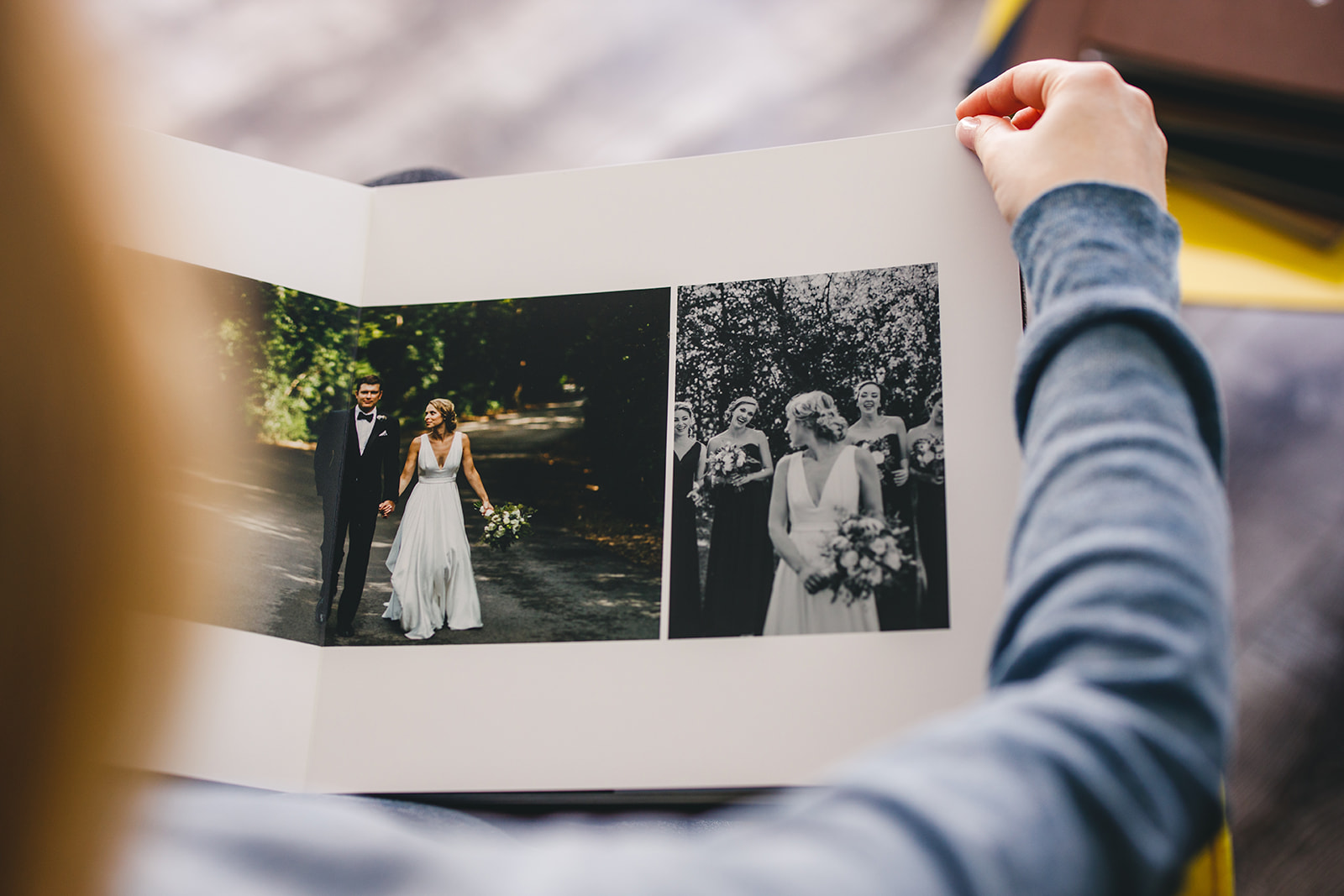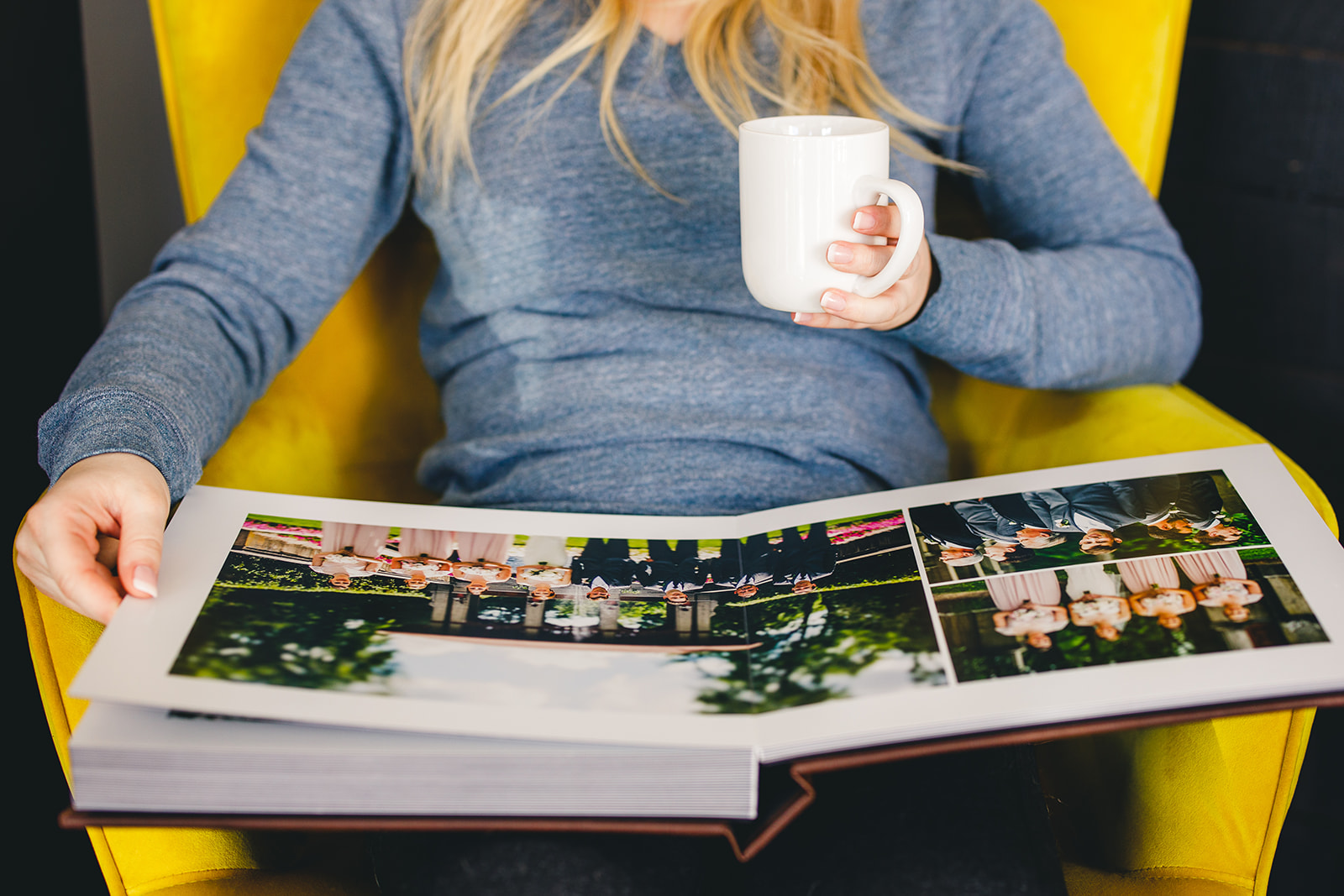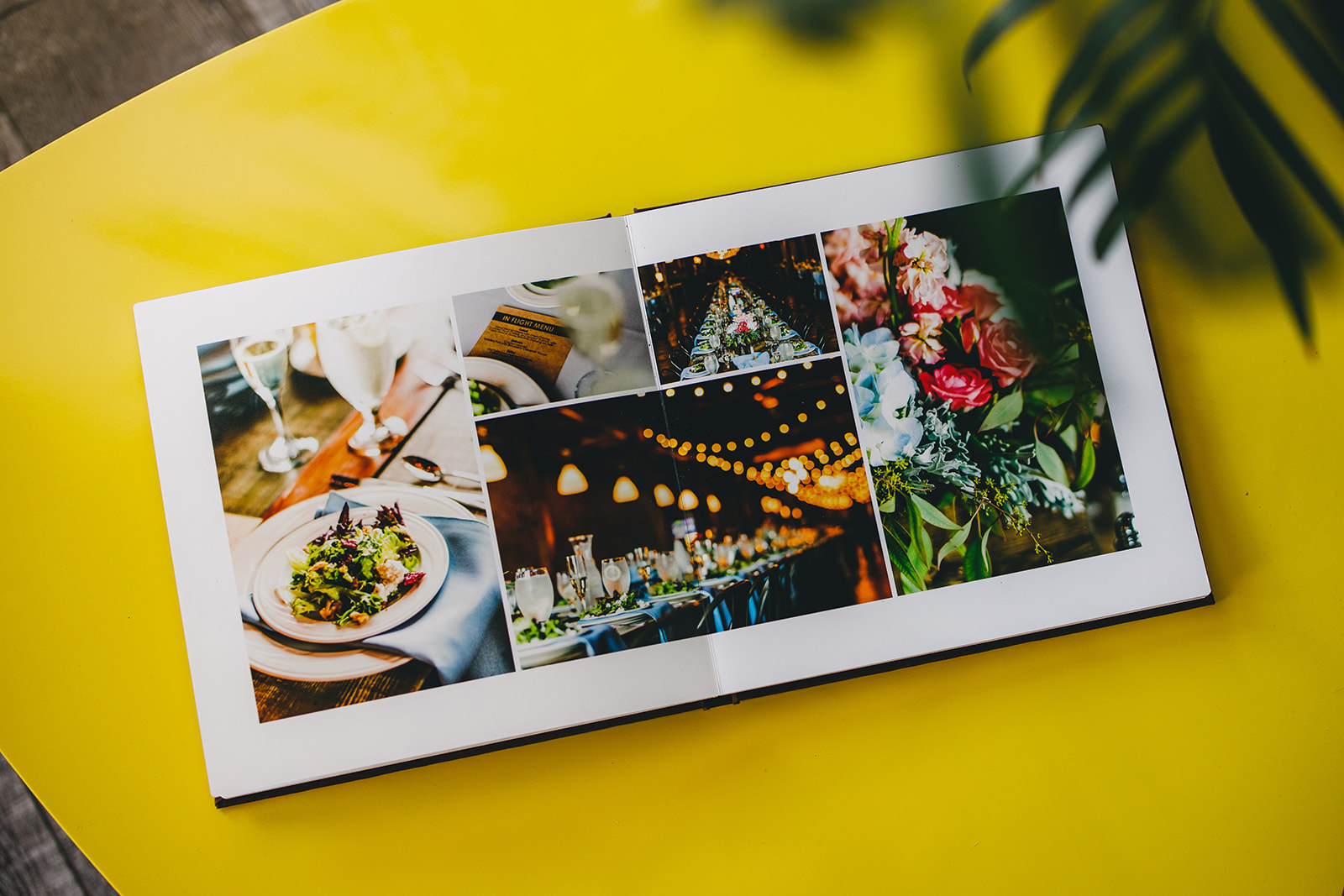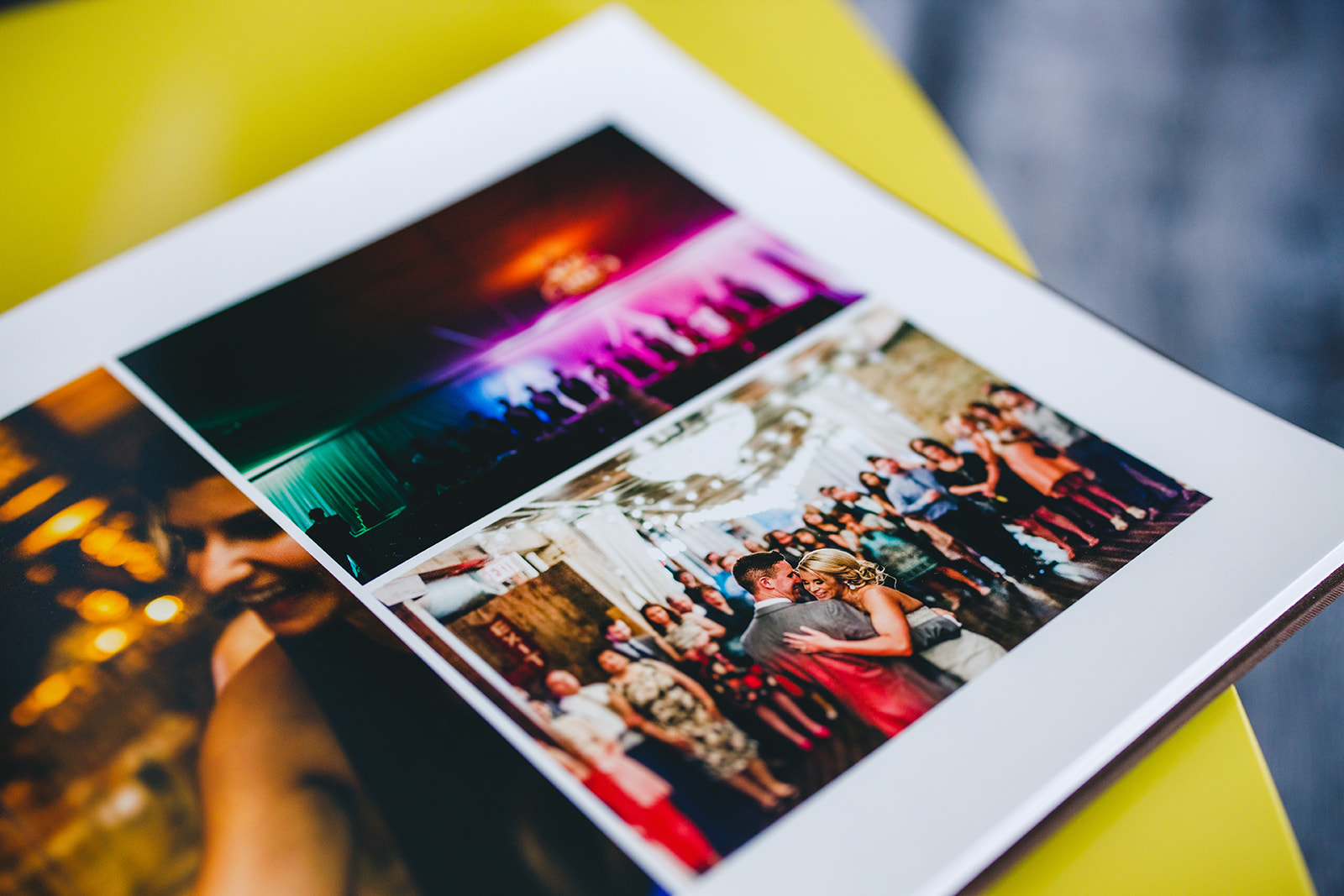 What our couples are saying…
I had such a crazy long week and came home feeling super blah… and sitting on the table was our wedding book. It's perfect. And the timing was perfect. I sat and cried when I opened it. I didn't even cry during our vows and here I am crying all over this book lol. I have no idea why. But it just filled me with a ton of happiness. It just reminded me of my self worth and the importance of the strength Bryan and I have together as a unit. As well as the love we have for each other. Through all of life's ups and downs. I hope you know your work means more than just pictures on a big day.
It's seriously everything. Thank you so much!!
Amber D
Real Bride